Combo Suspension Lift Kit 204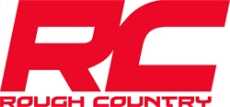 Product Description
A lift kit for the cost of a leveling kit? Gain enough ride height to run up to 285/75 R17 tires at a fraction of the cost of other kits with Rough Countrys 3.25-inch Combo Kit for 2007-2013 GM 1500s. This unique kit combines our popular 2-inch Leveling Spacer and our 1.25-inch Body lift, giving your truck a level look with an additional boost for running larger tires. This easy to install kit features a lifetime replacement warranty and is certified FMVSS no. 126 Compliant, proven not to interfere with Electronic Stability Control feature on new model trucks.
Product Features
10-Stage Variable Valving
High Pressure Nitrogen Charged
Increased Ground Clearance
Levels Front w/The Rear Of Vehicle
No Need To Disassemble Your Struts To Install
Body Lift Provides 1.25 in. Lift
As Opposed To The Standard 1 in.
Body Lift Incl. Front Bumper Brackets
Rear Bumper Is Relocated Using Factory Brackets
Fits Both Standard Cab And 4-Door Models
Body Lift Pucks Are Made From Fiberglass Reinforced Nylon
For Superior Strength And Durability
Product Specifications
Lift/Drop Height: 3.25 in.
Application Guide