Front Leveling Kit 30000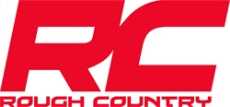 Product Description
Level your truck from front to rear in a clean, efficient way with Rough Countrys N3 Leveling Struts. Our Nitrogen charged, leveling struts raise the front end of your truck to a level stance while maintaining a smooth, factory-like ride.Rough Countrys Performance N3 Struts feature a massive bore and chrome plated piston rod with leak-proof piston seal for exceptional durability during off-road use. Each strut is tuned to OEM specs and includes a variable dampening system for outstanding handling and control on all road conditions. These Performance N3 Struts offer improved tire contact with the road for increased stability and performance.These struts are engineered to fit perfectly on each intended application, and are designed to utilize the OEM coil while providing enough leveling height to eliminate the need for strut spacers or other means of leveling. The result is a clean, leveled look that improves the ride-quality and handling of your truck. Includes a 3-year Limited Warranty.
Product Features
10-Stage Variable Valving
Maintains Smooth; Factory-Like Ride
Increased Ground Clearance
Application Specific Velocity Sensitive Valving
Utilizes Orem Coil Spring
Structurally Engineered For Lifted Applications
Levels The Front Of The Vehicle By 2.5 in.
Eliminating The Need For Strut Spacers
Nitrogen Gas Charged To Improve Ride; Handling
Reduce Shock Oil Aeration
Offers Improved Tire Contact w/The Road
For Increased Stability And Performance
Product Specifications
Lift/Drop Height: 2.5 in.
Application Guide