Leveling Struts 501025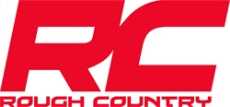 Product Description
Level your vehicle from front to rear while preserving the smooth, factory ride quality with Rough Countrys N3 Strut Leveling Kit! This easy-to-install kit boosts the front end, removing the unsightly factory rake and giving your truck increased ground clearance and aggressive good looks.Rough Countrys N3 Struts feature a massive bore and chrome plated piston rod with leak-proof piston seal for exceptional durability during off-road use. Each strut is tuned to OEM specs and includes a variable dampening system for outstanding handling and control on all road conditions. These struts offer improved tire contact with the road for increased stability and performance. Each lifted strut is a full replacement of your OEM equipment, engineered for a pain-free installation. Simply remove the factory strut and replace for an instant upgrade! No complicated strut disassembly required!
Product Features
10-Stage Variable Valving
Includes Pre-Loaded Coil
Maintains Smooth Factory-Like Ride
Increased Ground Clearance
Application Specific Velocity Sensitive Valving
Structurally Engineered For Lifted Application
Nitrogen Gas Charged To Improve Ride/Handling
Improved Tire Contact w/The Road For Increased Stability
Infinitely Variable Damping
Leak-Proof Piston Seal
Silver Powder Coat Finish
3 Year Limited Warranty
Product Specifications
Lift/Drop Height: 2.5 in.
Application Guide