Combo Suspension Lift Kit 924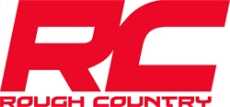 Product Description
Rough Countrys Canyon/Colorado 3.25-inch Combo Kit gives you the best of both worlds, featuring our popular 2-inch Leveling Kit and our 1.25-inch Body Lift for significant ground clearance in an easy-to-install package that preserves the factory look and feel. Gain enough ride height to run up to 265/70 R17 tires with this blend of two different Rough Country kits! This easy-to-install kit offers a big boost in ground clearance while retaining the factory look and feel. Each kit includes a bumper relocation system to ensure the bumper and body sit flush after lifting '" further preserving the nicer parts of the factory design. A set of fiberglass reinforced nylon body pucks provide superior strength and durability, with a large surface area for maximum contact. This kit includes a set of durable upper strut and pre-load spacers, and comes backed by Rough Countrys Lifetime Replacement Guarantee and Warranty Guard New Model Protection.
Product Features
10-Stage Variable Valving
High Pressure Nitrogen Charged
Works w/Factory Wheels
Levels The Front Of The Vehicle w/The Rear
Body Lift Incl. Front And Rear Bumper Brackets
Body Lift Pucks Are Made From Fiberglass Reinforced Nylon
For Superior Strength And Durability
Body Lift Features 10.9 Grade Body Mount Bolts
Body Lift Hardware Is Zinc Coated
To Protect Against The Elements
Product Specifications
Lift/Drop Height: 3.25 in.
Application Guide